• WEBER
• KENMORE
• COLEMAN
• WOLF
• DYNA-GLO
• NEXGRILL
----------------------------------------------------
Basic How-To Replace
Visit our FAQ section for comprehensive directions and learn how to replace your gas barbecue grill regulator and hose
About GrillHose.com
Is there anything more special than spending time outside with your family or friends enjoying the food, fun and flavor of a summer barbecue?​
Unfortunately for many people
these occasions are often ruined
thanks to rodents (especially
squirrels) who
will often

chew
on and gnaw through barbecue
hoses!
While it's irritating and expensive to replace a grill hose, the larger issue is that the behavior can be deadly.
In fact, according to the U.S. Fire Administration, over 5,700 barbecue fires result in around 10 fatalities, many injuries and property losses in excess of $37 million each Year.
In the Summer of 2005 the unthinkable happened to me. One evening, as I was preparing to put a few steaks on the BBQ, I noticed the slight smell of gas. I looked under the grill and tightened the regulator valve. Who knew
squirrels ate propane hoses? I never noticed the damage done.
I clicked the ignition switch and the grill immediately burst into flames. I was lucky and got away with minor burns as well as a lot of singed hair. I'll say that again... I was fine, I got lucky!
I replaced that damaged hose with a standard universal grill hose replacement (see the simple how to replace a grill hose ).
A week later, the newly installed hose was no match to those sharp teeth and the squirrels did it again! I got a gas grill for the convenience, this was not that.
After trying and failing to stop the
squirrels

with several over the counter solutions including, metal tapes and poisons like moth balls (not a good idea around food) I looked to my friend Josh for advice.
I posed a simple question, how do I stop the squirrels from eating the hose on my

barbecue

.
As a master mechanic by trade, Josh worked to find a solution and came to the conclusion that the only way to 100% stop the squirrels once and for all was to wrap the hoses in layers of special industrial strength (high pressure) steel braid / tape.
After many attempts he finally found the balance

between protection and ease of installation.
The "Grill Hose by Josh" worked, his prototype got
solid

reviews and now Josh was ready to start his business. With help from his entrepreneur friend Mark and myself, Josh launched the GrillHose.com in November 2007.
At $49.95 the "Gill Hose by Josh" was to be the last replacement hose you'd ever need, a lifetime part.
An excellent idea, but a dream that didn't pan out as planned. 14 Years later and as we head towards 2022 every overseas BBQ Parts Supplier is now manufacturing a reinforced braided replacement grill hose.
As a very small, single product USA based company we could not compete, simple as that. The idea died on the vine and never even got to the mass production stage.
We have not given up.... We still have the domain and a dream! If there is a USA manufacturing company willing to help us bring a competitively priced Top-Quality Braided Universal Fit Gas Grill Hose and Regulator to market, please contact us. We want to compete on Amazon and Ebay, but don't want to just import another grill hose.
You will see a current "generic" Universal 3 ft braided
metal grill hose
advertised includes a fuel gage and is on Amazon with next day delivery, for less than $25!
Ironically, the success of others
is 100% vindication that Josh's idea
was valid, worked and seems to me
to have been almost adopted as an
industry standard. An industry
standard designed to protect against
failure, to protect lives.
The fact of the matter is, I will always recommend a braided stainless steel cable to replace your existing grill hose simply based on my own experience with determined squirrels, that's just me! There's an affiliate link below to one on sale at Amazon for $21.99
GrillHose.com survives today as a resource to find the right size hose for you barbecue. It includes
pages of quick affiliate links to Amazon.com,
eBay

and other websites with grill hoses for sale listed by BBQ manufacturers. We basically want to help you quickly find the replacement hose for your BBQ, Gas Grill, Turkey Fryer, Gas Fire Pit and Patio Heater.

Our original and ultimate goal is to market our own branded Grill Hose By Josh, a Designed and Made in America Replacement Grill Hose... until then, the site exists as it is.
Thanks for visiting GrillHose.com
C.Paul - Owner, GrillHose.com
To find your replacement
grill hose search by BBQ manufacturer.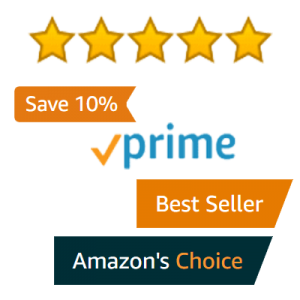 The Original Grill Hose website from 2007.
3' Universal Metal Braid Replacement Grill Hose
With Fuel Gage.
• Fits Most Gas Grills
• Squirrel / Gnaw Proof
• Easy Read Gas Gage
• Durable / Flexible
• Amazon's Choice
Fits Most LP Gas
Grills,Patio Heaters
and Fire Pit Table​s
​
Replacement Grill Hose Finder

.
Grill Hose